7 Stunning US National Parks to visit in 2021
By Amtrak Vacations
Tuesday, May 19, 2020
Read time: 4 minutes
My latest adventure to the states, I decided to travel by train. This is a 'thing' apparently – and I am so glad I did. Amtrak Vacations has access to the National Parks where no automobile has dared venture, game on. Remember the childhood books, pick a path, or choose your own adventure? Visiting US National Parks is very much like that. Whether it be for a hiking adventure, wildlife watching, back to nature, or unforgettable photography there is a jewel in the crown of each of these 7 of these stunning National Parks in the USA, and it's yours to enjoy, so let's fast forward to the year 2021.
Grand Canyon National Park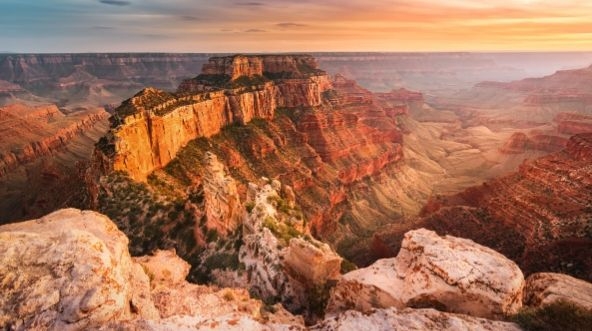 Located in the scenic American West, everyone has heard of The Grand Canyon. It is undoubtedly one of those National Parks that as much as it is known, it still holds many surprises. This park, formed by layered bands of red rock is 277 river miles (446km) long, and up to 18 miles (29km) wide, encompassing canyons, river tributaries, and surrounding grounds – a natural wonder only seen to believe. To truly savor in the natural beauty – go where no vehicle has been before and jump aboard the Grand Canyon Railway and travel down the Canyon's South Rim (most visited area of the park). Walk to its many vantage points and marvel at the vastness and beauty of one of the most popular and beautiful places in America. Certainly delivered on expectations.
Yosemite National Park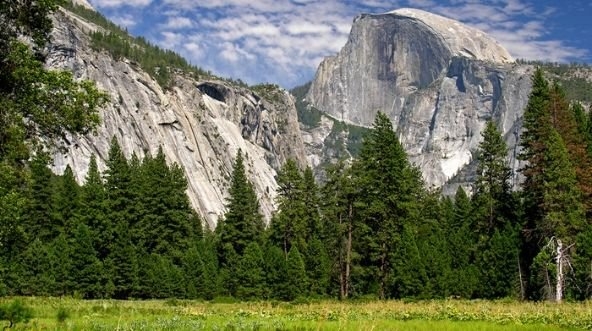 Located in California's Sierra Nevada Mountains, it is best known for its waterfalls. But leave no stone unturned here, as you will feel like you journey through this gentle giant including Deep Valleys, grand meadows, ancient giant sequoia trees you are guaranteed dramatic scenery in a condensed space. Now, Yosemite is more rugged than others I explored and I suggest you be prepared to hike, even lightly or hardcore.
Yellowstone National Park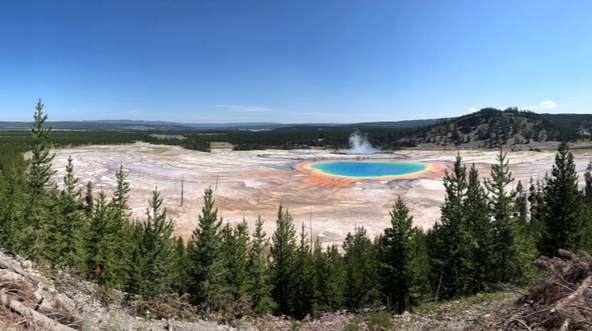 One of the most famous parks in the world for its geothermal activity and vivid formations in Yellowstone National Park. The world's first national park was founded atop a volcano, and Yellowstone has some incredible natural sights to see. Formed from the remains of an extinct super-volcano that exploded around 600,000 years ago, the park is full of alpine lakes, flowing rivers, jagged peaks, expansive forests, hot springs, and geysers. Keep your eyes open, as the abundant wildlife are generally easy to spot such as elk, bears, pronghorn (aka antelope), bison, and even wolves! Oh, and I am yet to mention checking out Old Faithful - Yellowstone is an absolute wonder! Bonus- head here between cities of Chicago and Los Angeles, Amtrak Vacations will make the journey unforgettable as this is one of the best National Parks in USA. Tick, tick and TICK!  
Zion National Park
Zion National Park is a Utah nature preserve distinguished by Zion Canyon's known for its steep red, cream, and pink coloured sandstone cliffs that are stunning. The highlight of Zion National Park is an expansive canyon. Averaging 2,000 feet deep, Zion Canyon offers hiking opportunities along its floor in the 20 to 30-foot wide area known as The Narrows and the challenging area known as The Subway. The river flows to the Emerald Pools, which have waterfalls and a hanging garden, AND swimming is permitted (*insert applause here). Other spectacular features of Zion include natural rock arches. Two of the most prominent are the Crawford and Kolob. One thousand feet above the canyon floor, Crawford Arch can be seen from the patio of the park's Human History Museum. So much to see, so much to do and so much to experience.
Sequoia National Park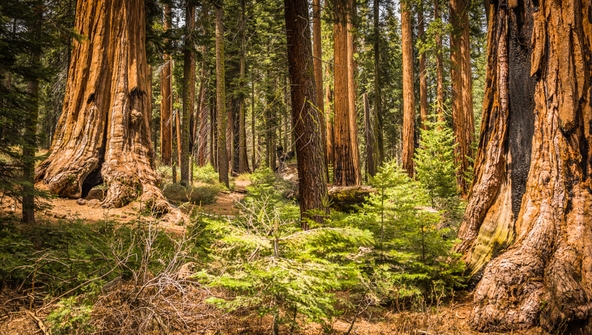 If you are looking for a missing piece of the puzzle to visit all 7 National Parks, I'll be seeing you in Sequoia. Famous for its big, large, giant - well "massive" Sequoia trees; Sequoia National Park stands tall, true to its name. Located in the Sierra Nevada mountains of California, it's most famous resident is General Sherman (the world's largest tree by volume in the Giant Forest). To truly leave with an awe-inspiring memory – you must stand next to this one, which will give you chills – in a good way.
Glacier National Park

Also known as the Crown of the Continent, it is a land of mountain ranges carved by prehistoric ice rivers. It features unspoiled beauty of alpine meadows, deep forests, waterfalls, about 50 glistening glaciers, and 200 sparkling lakes. Its perfectly surreal, silent, eerie, and beautiful. A moment where time stops and isn't that why we travel?.
Bryce Canyon National Park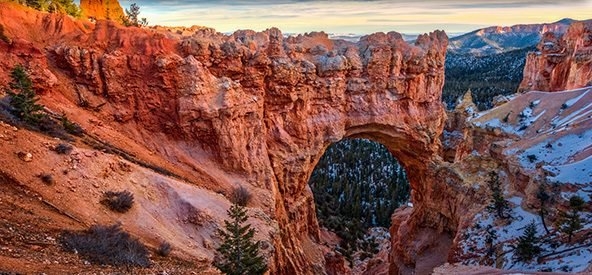 Bryce Canyon National Park, a sprawling reserve in southern Utah, is known for crimson-colored hoodoos, which are spire-shaped rock formations. The park's main road leads past the expansive Bryce Amphitheater, a hoodoo-filled depression lying below the Rim Trail hiking path. To feel like you are on the set of a movie, with you being the star, of course - it has lookouts at Sunrise Point, Sunset Point, Inspiration Point, and Bryce Point. Prime viewing times are around sunup and sundown. That's me. I am converted. I will now travel by train to reach destinations throughout the USA and have started planning my next adventure Coast to Coast and I haven't quite hung up my hiking-boots yet.