Six Ways to Enjoy America's National Parks by Train
By Amtrak Vacations
Tuesday, April 25, 2023
Read time: 4 minutes
Explore the stunning natural landscapes of the United States' national parks in a unique and unforgettable way by taking a train.
If you're looking for a unique and unforgettable way to experience some of the most stunning natural landscapes in the United States, why not explore the country's national parks by train?
Amtrak Vacations offers a variety of packages that allow travellers to visit several U.S. National Parks by train, giving you the opportunity to sit back, relax, and enjoy the view while someone else does the driving. Many of the trains that run through national parks have been in operation for decades, and offer a glimpse into a bygone era of travel. From the vintage décor to the historic train stations, there's a sense of romance and adventure that's hard to find in other modes of transportation.
Best of all, each of our itineraries are independent and customizable, meaning our Holiday Consultants can help you plan the National Parks train holiday of a lifetime.
Here are six ways to experience U.S. National Parks by train with Amtrak Vacations: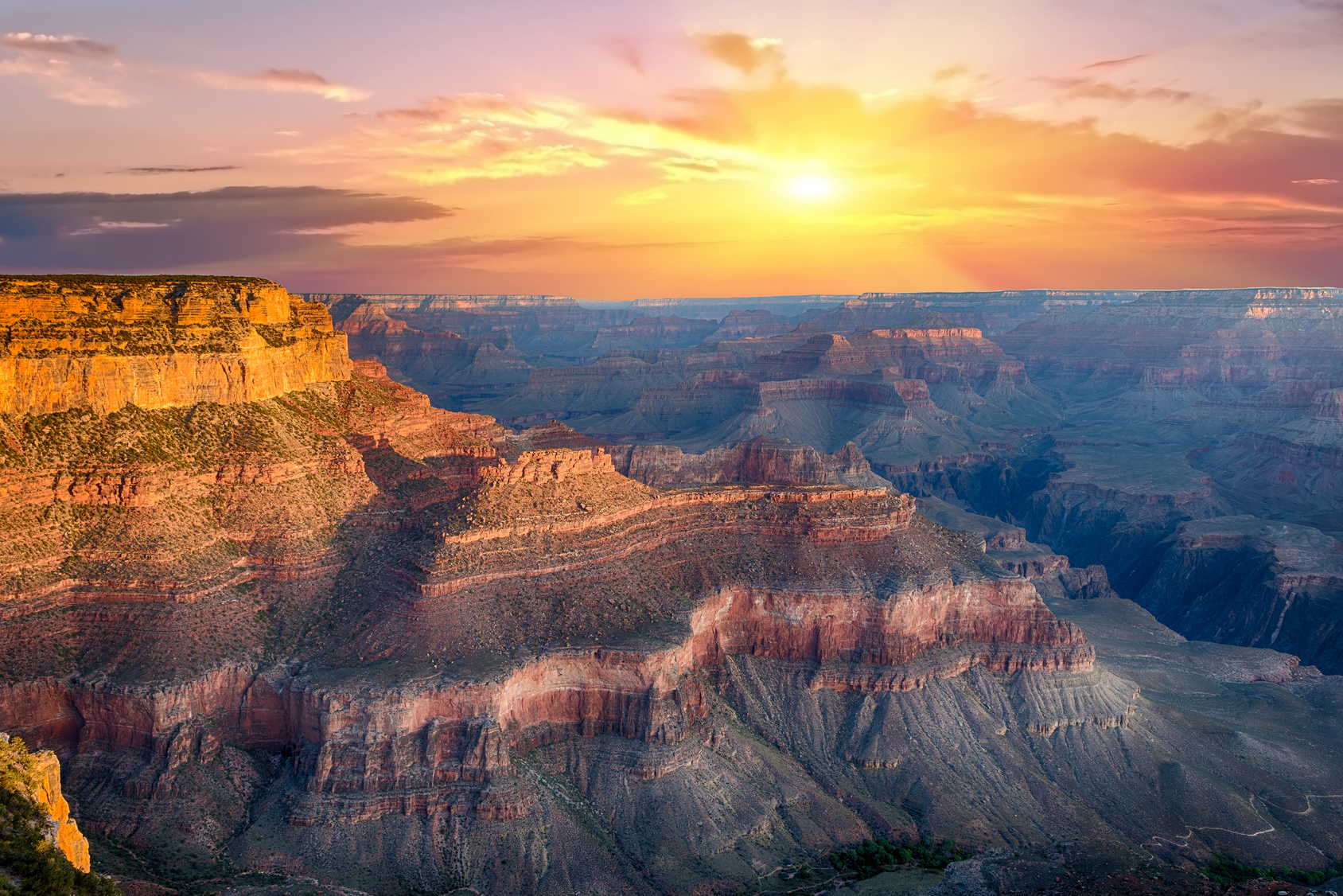 One of the most popular national parks in the country, the Grand Canyon is a must-see destination for anyone interested in natural beauty and awe-inspiring landscapes. The Grand Canyon Railway, which runs from Williams, Arizona to the South Rim of the Grand Canyon, is a classic way to experience one of the world's most beloved natural wonders. The journey takes about two hours each way and passes through stunning scenery like ponderosa pine forests and high desert plains.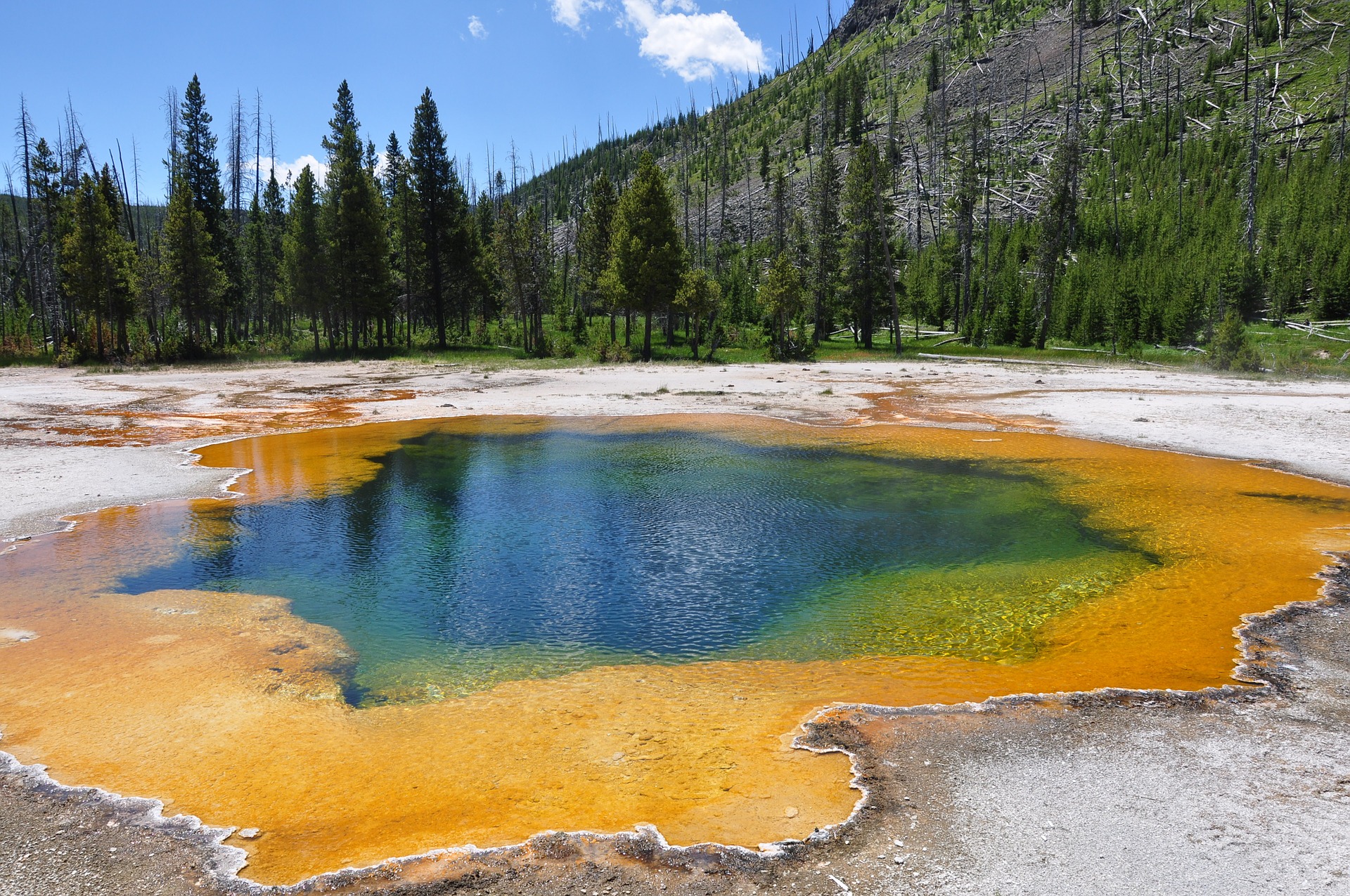 Yellowstone National Park is home to some of the most unique and fascinating geothermal features in the world, including Old Faithful and the Grand Prismatic Spring. Just a few minutes away, Grand Teton National Park offers some of the most dramatic and picturesque landscapes in the country, with rugged mountain peaks, pristine lakes, and an abundance of wildlife. Amtrak Vacations offers packages that include guided tours of both parks' most popular attractions and stunning landscapes.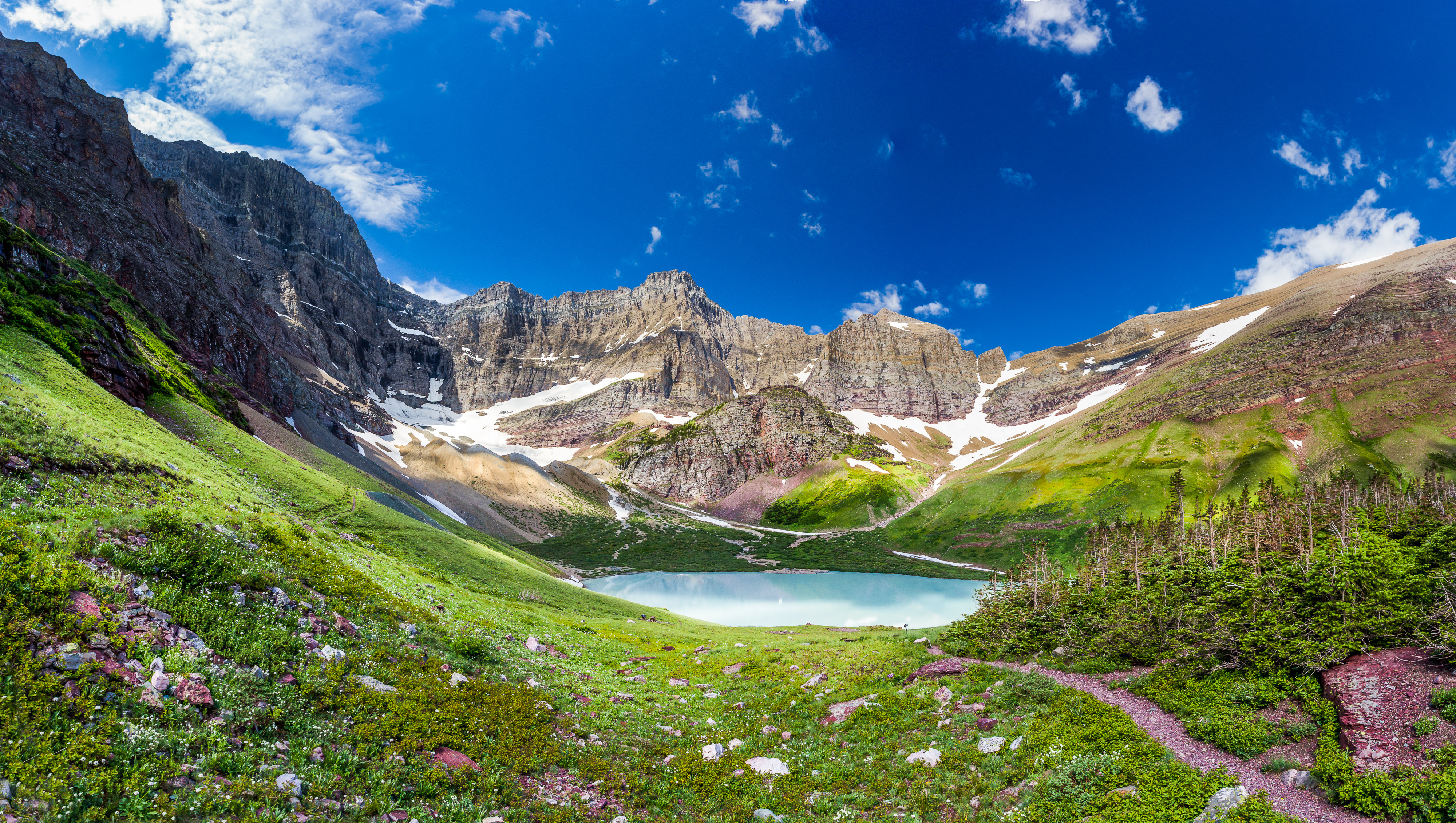 Travel along Amtrak's flagship route, the Empire Builder, and see Glacier National Park, a nature lover's paradise, with towering mountains, crystal-clear lakes, and abundant wildlife. Amtrak Vacations offers packages that include stops in East Glacier, with hotel accommodations just steps away from the station as well as guided sightseeing tours that allow you to explore the park's hidden gems and breathtaking vistas.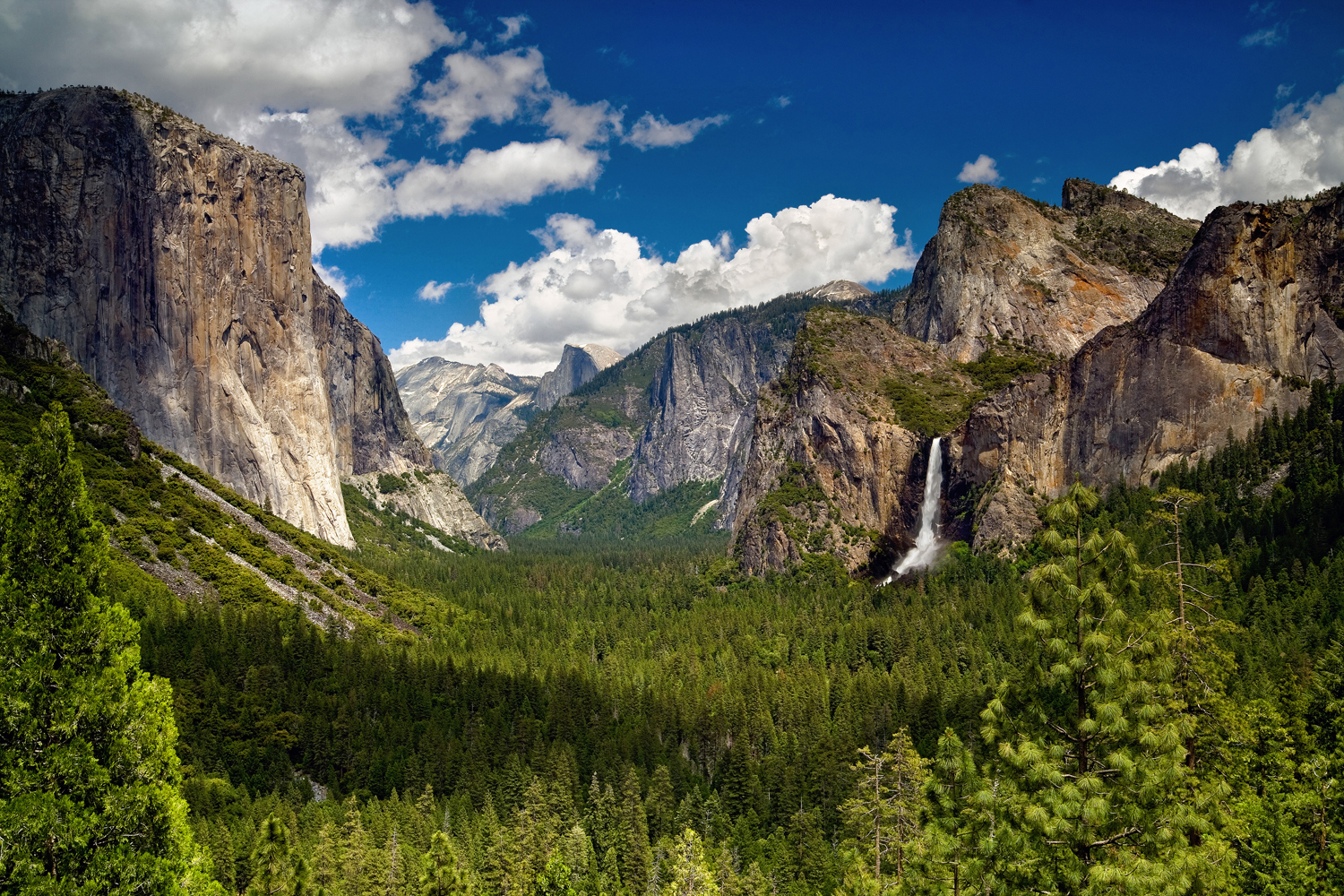 A designated World Heritage Site, California's Yosemite National Park is famous for its ancient Giant Sequoias, soaring granite cliffs and tumbling waterfalls. Be sure to attend one of the park's special events like fireside storytelling, stargazing tours and naturalist strolls. Yosemite is just a short transfer away from the sights of the Bay Area and San Francisco, which can be reached easily by Amtrak trains from all over the country.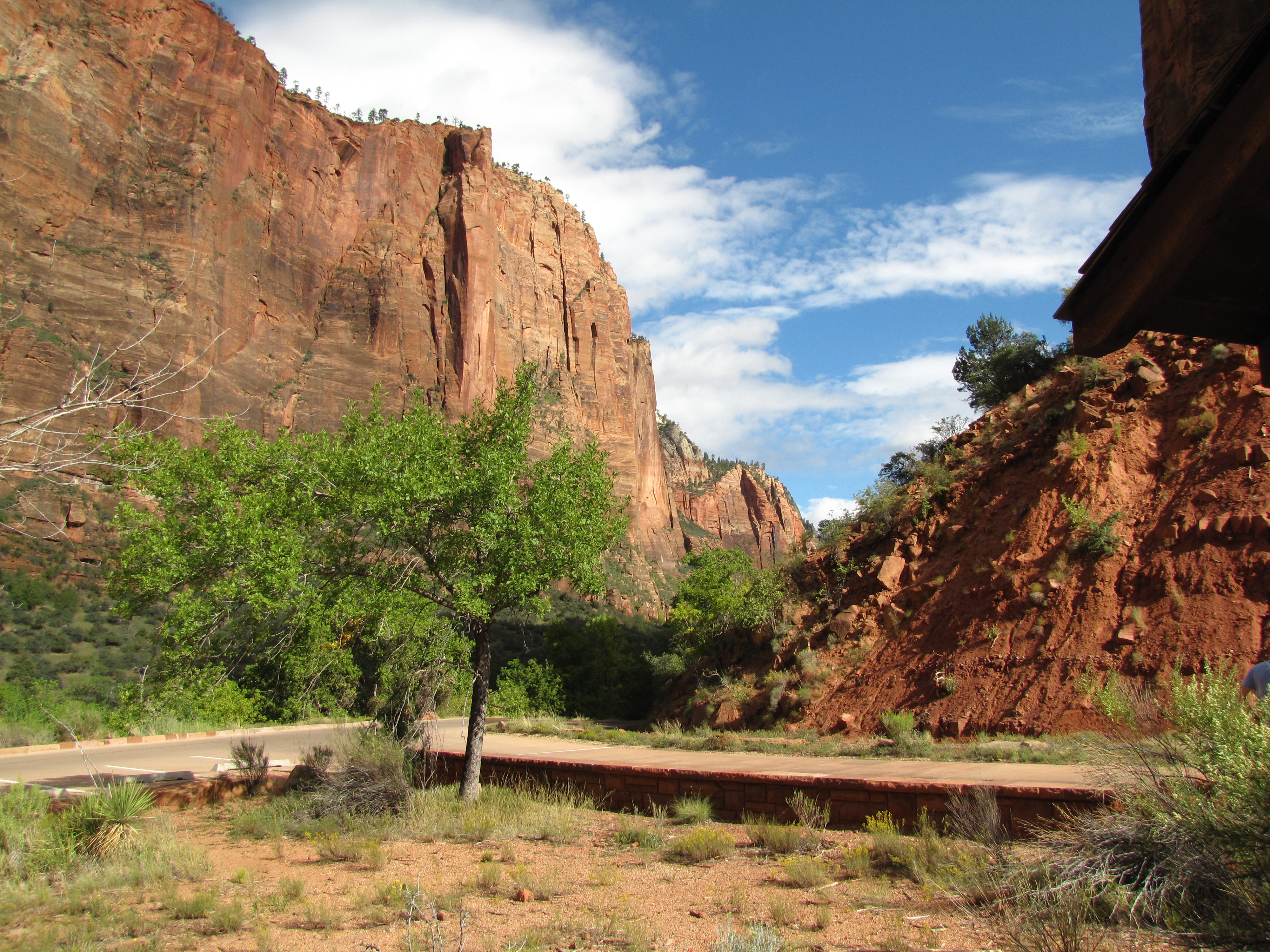 Zion National Park is a nature explorer's dream, with dramatic canyons, towering cliffs, and a variety of trails that offer something for everyone. Nearby, Bryce Canyon National Park is home to some of the most unique and otherworldly landscapes in the country, with towering hoodoos, natural amphitheatres, and stunning vistas. Amtrak Vacations offers packages that allow you to explore Zion and Bryce Canyon at your own pace – helping you plan a grand tour of the American Southwest and its national parks.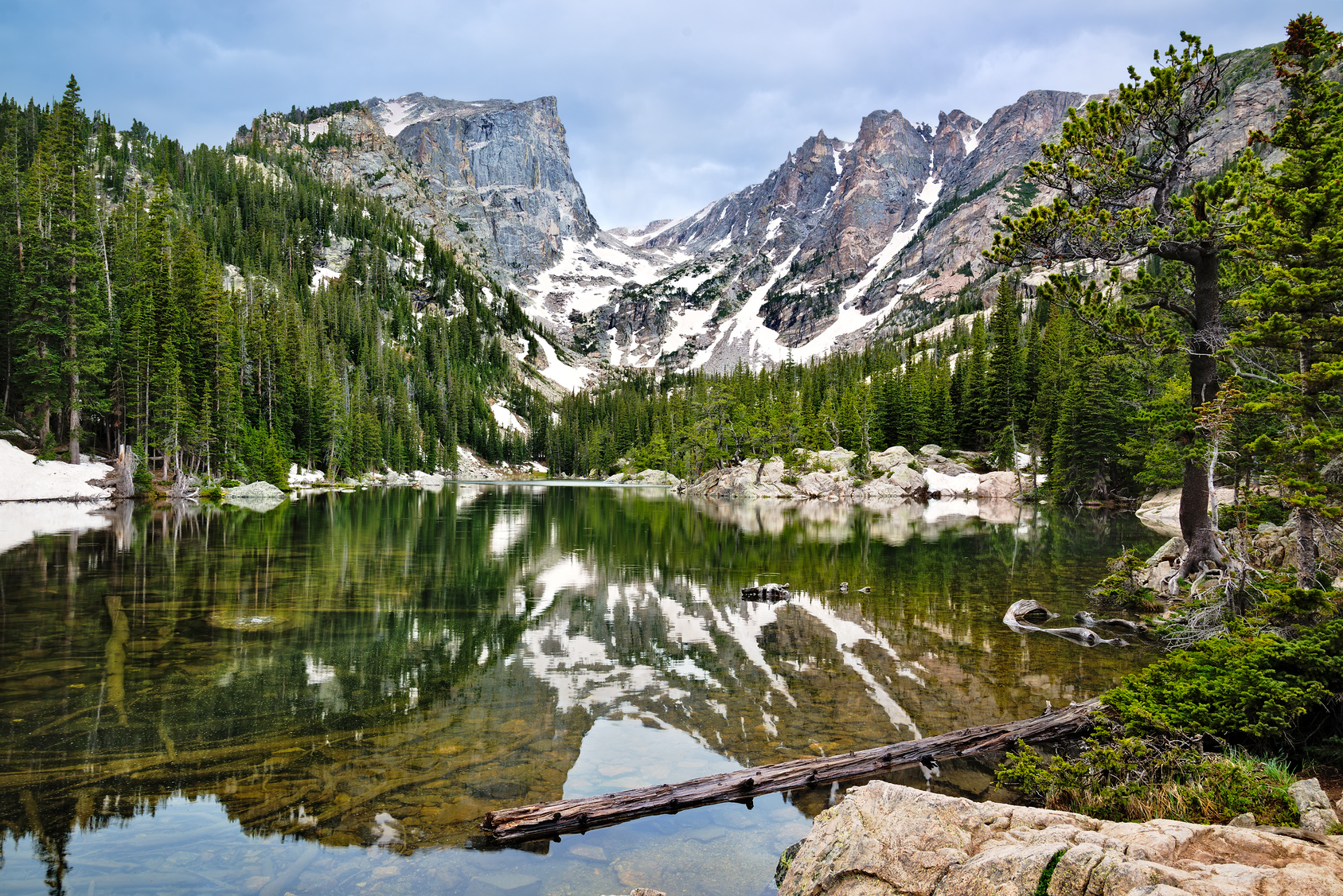 From scenic drives to wildlife viewing to ranger-led programs, there's something for everyone to enjoy at this beautiful and iconic national park. Located just outside of Denver, explore the winding roads that offer breathtaking views of the park's mountain peaks, alpine lakes, and meadows as part of your sightseeing tour. Get the best of the Colorado Rockies with all the travel planning done for you by Amtrak Vacations, including an unforgettable train ride through the mountains.
Exploring U.S. National Parks by train with Amtrak Vacations is a unique and unforgettable way to experience some of the country's most stunning natural landscapes. With a variety of packages to choose from, you can customize your trip to fit your interests and preferences, and enjoy the convenience and comfort of train travel while taking in the breathtaking scenery. So why wait? Book your Amtrak Vacations package today and get ready for the adventure of a lifetime!